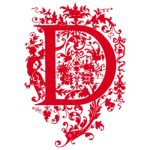 Description
A collection of humorous pieces in a variety of eclectic styles, setting selected entries from Ambrose Bierce's celebrated Devil's Dictionary, which includes definitions like "Year: A period of three hundred and sixty-five disappointments." Some movements feature an autoharp accompaniment, and different movements use extended techniques like yodeling, imitation bagpipe, and marching around the stage. There are 19 movements, including an introductory frontispiece and concluding colophon.
Ambrose Bierce (1842–1914) was born in Ohio, enlisted in the Union Army at the age of 19, and fought in a number of bloody and horrifying battles. After the war he moved to San Francisco, where he lived on and off for the rest of his life, working as a writer, satirist and journalist for the Hearst newspapers. He gained a reputation as a vehement critic. He divorced his wife after discovering evidence of her infidelity. Of his three children, one committed suicide after a failed romance and another died of alcoholism and pneumonia. At the age of 71, Bierce traveled to Mexico to observe the Revolution, and was never seen again.
Roughly contemporary with Mark Twain, Bierce also wrote satirically about human foibles. Unlike Twain's gentle humor, Bierce's was biting and vitriolic, dismissive of politicians, generals, the church, and the human race generally. The Devil's Dictionary started as occasional newspaper items with satirical redefinitions of common words. Many of them are still quoted. It was Bierce who first defined the Conservative as "a statesman who is enamoured of existing evils, as distinguished from the Liberal, who wishes to replace them with others." Some definitions are accompanied by doggerel rhymes showing appropriate usage of the word. Eventually, the definitions were collected and published in book form.